Brenda Matter, PT OCS FAAOMPT
Education
Brenda received her degree in Physical Therapy from the University of Puget Sound in 1981.
Professional Memberships
American Physical Therapy Association -Women's Health, Orthopedic Sections (APTA)
Physical Therapy Association of Washington (PTWA)
WA State Private Practice Special Interest Group (PPSIG)
American Academy of Orthopedic Manual Physical Therapy (AAOMPT)
Certification and Specialized Training
North American Institute of Orthopedic Manual Therapy - CMPT
American Academy of Orthopedic Manual Physical Therapy – FAAOMPT
Orthopedic Clinical Specialist (OCS) of the APTA
Physical Therapy during the Childbearing Year, Pelvic Floor musculoskeletal evaluation and treatment
Manual Therapy
Personal Information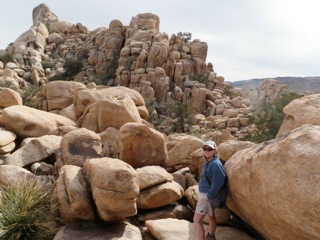 I have worked in the Seattle area since I graduated from Physical Therapy School, and feel very fortunate to live in such a beautiful area and to be part of the community of physical therapists here. Washington State has a very strong Physical Therapy organization and strong ethic encouraging continuing education, and excellent opportunities for continuing education.
The longer I practice the more interested I become in the integration of patient education, manual therapy, exercise prescription and awareness of general health issues and how important all of this is to helping a physical therapy patient to heal and return to function.
My husband and I are interested in different cultures and their lifestyles and how that affects their health and well being. We traveled for a year through the USA, Europe, Asia and the Pacific in 1985-1986, and since then continue to plan visiting new places and old favorites at any opportunity .
I grow vegetable and flowers year around and enjoy our long springs and long summer light. Long walks and hiking keep me outside and visiting all corners of our area. Winter is a restful time filled with skiing and low elevation hiking.
I am active in the Seattle P-Patch gardening community as a gardener and a volunteer.
I am a co-owner of Sound Physical Therapy
Philosophy of Care
I believe that integration of the science of rehabilitation medicine and the creative use of a variety of manual therapy and exercise techniques gives Physical Therapists a unique skill set to identify injury and movement dysfunction, impact healing and encourage return to function.
return to Physical Therapy Staff page